Corporate Video
We practice good customer relationship to build trust and long term partnership with our customers.
-Brandon Natal
Founder of JPB Employment Pte Ltd
---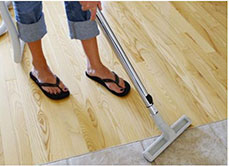 JPB Employment Pte Ltd is synonymous with excellence and efficiency in the maid employment industry. With more than a decade of experience, JPB Employment Pte Ltd has earned the reputation as the leading maid employment agency in providing well-trained and service-oriented maids in Singapore and neighboring regions as well. In essence, the success and recognition that JPB Employment Pte Ltd receives comes from the company's strength in providing quality maids for their customers based on their requirements.
To maintain the high standards over the many years, JPB Employment Pte Ltd adopts a strengthened training administration. Our maids go through a mandatory two-faced training system that would ensure the maids to be equipped with all round of set of skills prior to their assignments from their prospective employers.